Reflection 601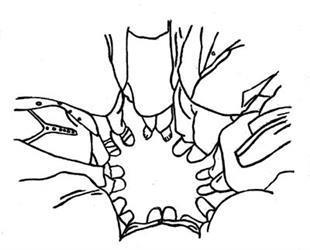 Welcome!


Taking Refuge in the Void

What I am finding is that when I settle back into emptiness, tension in the physical and emotional body decreases, and that this can be done in the middle of a tense personal interaction. That is, when I find myself getting upset or uptight, the unpleasantness of that becomes a sort of Pavlovian trigger reminding me of the dimension of inwardness. I'm not sure I even have a choice at that moment. I just find myself back here. The disagreement may continue, but I am not nearly as compelled to defend or assert "my" side of it.

I realize I'm talking about very mild forms of disharmony. There are obviously nightmares that won't be dissipated by a shift of perspective. But being empty may still be the sanest and safest (because fearless) stance to take in such a situation. Some time ago I read about the experience of a Tibetan monk who was tortured horrendously over a period of years in a Chinese jail. He said that he survived psychologically by taking refuge in the Void and praying for the salvation of all sentient beings. J.