Reflection 597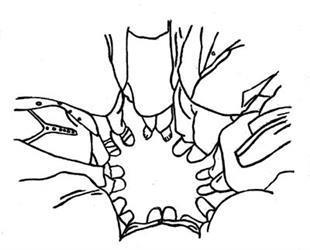 Welcome!


Freedom from Self-Image

Just a quick note to extend my appreciation again to you and the legacy of Douglas. I had once been feverishly fixated upon facial appearance/attractiveness as the principal measuring stick of self-worth and acceptance by others (never meeting my own contrived standards). This fixation led to a huge amount of energy being directed toward this belief and resultant self-consciousness provided a dense filter through which I interpreted my surroundings.
Douglas' description in his Melbourne video of the face in the mirror migrating the 1 metre distance up his arm, turning itself around to attach itself to his non-existent head like a parasite knocked me on my ass. My resonance with this brief statement was profound - the life energy being literally sucked out of me to the point of almost death (depression and suicidal ideation) by this self and society imposed concept was truly parasitic! My identification with this self-image was almost total and all consuming and pointing to the capacity that actually resides here has created a tectonic shift in my perspective on everything.
Instead of the acute and prolonged anxiety experienced prior to Douglas' pointing, I now possess a relaxed curiosity about everything and everyone around me. Merciless judgement of myself and others based on physical appearance has pretty much disappeared - I now spend the little amount of attention to my personal hygiene and grooming needed to be non-repulsive to others instead of obsessively fixating on the packaging. As I continue to notice my headlessness more consistently, more and more insights into Reality are revealing themselves. K