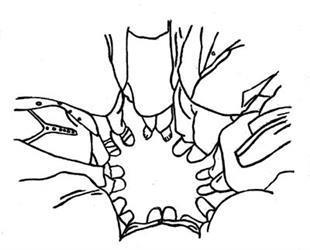 Reflection 209

Welcome!


The Well At The World's End
I certainly don't find myself on the brink of a bottomless abyss, trying to make up my mind whether to let go and take that dreadful plunge. I'm already clear of the brink and free-falling, and have never been otherwise. To see this, all I have to do is look for myself, and fail to find myself, and find instead the treasure that has no name in the well at the world's end. (Douglas Harding.
Look For Yourself
.)
Please send your comments to Richard
Comments
Very timely. I'm now working on climate change and feeling like I/we are facing the abyss. Thanks for the reminder that we always are. Earl.