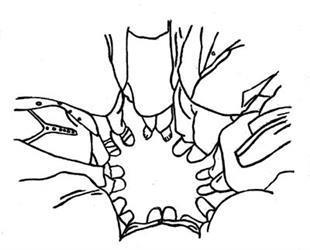 Reflection 74

Welcome!


Coping With Stress
How does seeing who you really are help cope with stress?
Two-way attention!
Stress there to no stress here…
Hold your hand out in front of you. Close it tight into a fist. You experience a degree of stress there. Notice that you are capacity for that stress. Notice that the space of awareness is unaffected by the stress.
Now relax your hand.
Stress comes and goes
there
in the unchanging, stress-free space
here
.
Think of a stressful situation in your life – at the moment, or in the past. You may feel a reaction in your body, a tensing, an anxiety.
Are these feelings central? Or are you attending to them from totally relaxed emptiness?
Keep attending to them from your stress-free centre. Notice they are changing all the time – within the unchanging space of awareness.
When we overlook this stress-free space, consciously or unconsciously we assume the stress is here at centre, inside a 'me', inside some kind of container here – a mind, a body, a self. This constricts the feelings of stress, boxes them in, represses them – and so we feel even worse.
See that the stress is uncontained and keep seeing this – keep paying attention: stress there to no stress here. The
ongoing attention
is crucial. Don't just attend to it and then lapse into thinking about it. Take seriously the necessity to keep attending, stress there to no-stress here. As you persist with this attention, so you will find that things will resolve themselves.
Warm regards,
Richard
Please send your comments to Richard