Reflection 533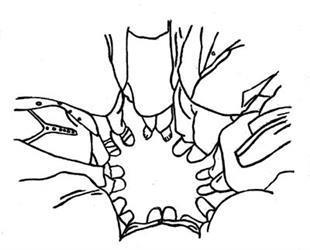 Welcome!


Being Open Space

Dear R. Just after we were last in touch my father had a stroke and began the process of dying. I was away for a few weeks to be with him and my family. This concluded with his funeral.
I have wanted to tell you that being able to be headless at such a time was of immense assistance. I often spent time alone with my father while he was in hospice. It was clear that he was aware of things going on around him during the last few days of his life. His breathing would change when spoken to, etc. He could not speak or gesture, but by allowing myself to be "open space" there was a unity, peace and clarity to the situation. In a sense I felt that the most important and helpful thing I could do for my father was to be open space. I was able to be more present, alert and clear, and this allowed me to be more useful to my father and family, but I feel the benefits far exceeded anything outwardly tangible.
As I continue to explore this remarkable form of self inquiry I find myself avoiding thinking about it, explaining it (even to myself) or wondering about where it is all leading. It just feels right.
My sense of it, is that once one realizes one is not ultimately subject to death, to ageing, to any limitation or separation, that one is imbued with this amazing calm, peaceful, healing silence and stillness - one's whole attitude towards the experience of incarnation is changed from one of constant and changing anxiety to one of peace, understanding and happiness towards that constant and changing anxiety - in love and peace,
B
.