Reflection 676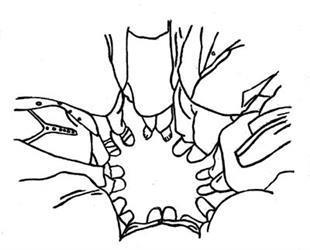 Welcome!

Consciousness is continuous, eternal
Extract from a letter from Douglas Harding to Alan Mann, December 1999:
So good to hear from you, and to read your acute and very-well-worked-out thoughts about "dreamless sleep". Here, for what they are worth (which may be very little) are my reflections on this interesting subject. ( I think we (some of us) can get along very well without tackling it at all: so in that sense it's more interesting than vital.).
I suggest that, along with "going by what we see", is "refusing to go by what we don't see". And what I don't see, or experience in any way, is the beginning and ending, the stopping and subsequent revival of consciousness. For me, consciousness is continuous, eternal. So that I find no lapses, no gaps devoid of any content whatever, when "I sleep". And this continuity is only to be expected if I am, as First Person Singular, Present Tense — as Who I really am — the One Consciousness in all beings. The Consciousness that is, in the last analysis, indivisible. The God-in-me is alive and well, and certainly no Intermittent Deity. No part of or inferior version of the real God.