Reflection 547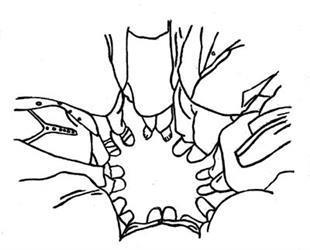 Welcome!


No Thinking, Only Thanking

Hello Douglas. I am S. who was in your workshop. The girl who was pregnant. Yesterday at one o'clock in the morning I gave birth to a little girl, and now I'm of course still in the hospital. And I wish to thank you, because you've really helped me so very much to get through the work and pains in my child's birth. It was just marvellous. Even the nurse who assisted me and my boyfriend were astonished about the way it all went.
Thanks to you I sort of knew what was wanted and needed all the time, namely Nothing! That is to say, I realized that all it took to bring the baby out was to be present in doing it. It was my body working all by itself, and it did the best work as I didn't resist it. I did not need to do anything else but be there. I can easily imagine the trouble people may create for themselves by resisting what is happening to them or in their surroundings. What usually takes at least ten hours for a first-time mother went in three hours for me. And I had no drugs except for love.
Have you ever looked into the eyes of a new-born baby? My A. is telling me everything about life. When she opens her eyes and glances at me there is timelessness, eternal wisdom and peace, a completely pure space, to rest in or create whatever in.
I admit that there have been some problems now and then during the two days I've been here, but when I get off making trouble there is no thinking but merely thanking, because what I experienced in your workshop I've been experiencing again during these last days which have been the most ups and downs ever in my life in such a concentrated form. S.