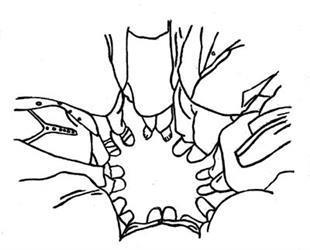 Reflection 29

Welcome!


Sole Heir Of All The World
When you look at the face of another, stranger or friend, that appearance you call 'their face' does not exist for them at all. They are as empty as you are, whether they notice it or not. You normally think that other people own their faces and are projecting or imposing them upon the world, including you. But it is the other way round. YOU have to be there for that appearance to spring into being. Look away for a moment and it is gone; look back and it is recreated. They literally don't have it for themselves; you create it for them. Even if there are other people around, the appearance of that face is only given where you are. This is the 1st-person experience, and the realisation of this is so indubitable, and so extraordinary, that I wonder we don't go around in a constant state of amazement. On this basis there are no ugly, threatening or alien faces, they are all just right as they are, lit up as if painted by a great artist there and then. And, wonder of wonders, they do not come from what I have been calling 'other people', they come from me. I am indeed '
sole heir of all the world
'. (And what indeed are 'other people'?). I think in this realisation is the seed of love... Alan.
Comments
Richard, this one is wonderful! Everyone is as empty as I am... I create other people's faces / appearance, they don't have it! To see others as walking spaces of consciousness - feels like an amazing and important transformation of experience. It changes everything. Thanks, Orestes.
This is simply the most profound and touching Reflection. Thank you for making it so unimaginably simple. With warm regards, Kalpana.
Send your comments to Richard