Reflection 568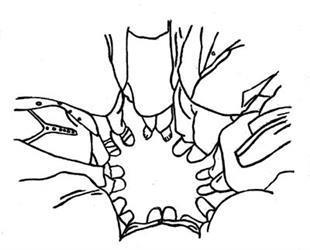 Welcome!


Amsterdam on the move

I'm living in Amsterdam. I came across the headless way about 3 years ago when I attended a two-day seminar Douglas gave near Nice, in the South of France. The finger-pointing exercise literally blew my head away, and the closed-eye one finished me off. I hadn't expected anything from the seminar. The name Douglas Harding was familiar: I had read something about him in a book by Colin Wilson called Beyond the Occult. Wilson quotes the famous passage from the beginning of On Having No Head and then goes on to say that that's all very well but its probably the kind of emptiness and simplicity experienced by cows in a field! Well, I thought perhaps I was in for an entertaining lecture on Zen Buddhism. I was in no way expecting to be literally decapitated. It was difficult not to burst out in peels of laughter during the rest of the seminar. That night, and every night for about the next 3 weeks, I found the in-seeing-awareness of oneself to be so interesting and absorbing, so perfect and complete, that going to sleep seemed an absurdity. I lay awake for hours - just staying with the seeing and the realisation of what this all means.

Since then, seeing has become less intense but has remained constant. It took a little while to 'get' the assertion that it is the world and not I that moves. Now its a tremendous thing to cycle around this beautiful city and see, beyond all doubt, that it's Amsterdam that flies by while 'I' am this awake unmoving stillness. The way close objects like the road beneath ones feet flash by and more distant things like buildings and trees float past gracefully is a spectacle I never tire of. This has certainly become my favourite exercise. J.R.