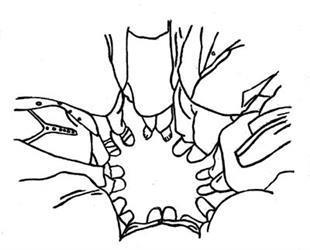 Reflection 294

Welcome!


The Miracle Of Being
Once having occurred, Being's business is to be – lavishly. But in the beginning, in the first place, it had no business at all to be. The Universal Mum is still in shock at having given birth to herself. The Great Irregularity behind all her regularities, she will never get used to having happened. As for Non-happening or Non-being – which is the name of the maternity ward she finds herself in – why, she can only bite the back of her hand.
If you thrill to the inexpressible wonder of what's beyond Being, it is as Being and for Being that you do so. And if you are clean bowled over and miraculously healed by its incomprehensibility, it is because incomprehensible doesn't mean inaccessible, and mysterious doesn't mean obscure. That which in one sense is the darkest of all secrets is in another sense the clearest of the clear, more obvious than all else, shining with its own utmost brilliance. (Douglas Harding.
Head Off Stress
.)