Reflection 560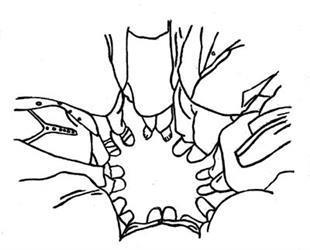 Welcome!


First Seeing

I'm a brand new convert to the headless way. I discovered Douglas Harding only yesterday. I happened upon an essay of his somewhere on the net (Look For Yourself excerpt) & I was so intrigued by his insights into Ramana Maharshi & J. Krishnamurti that I did a Google search & eventually found his website. As I read the homepage, I got "it" immediately, instantaneously. I knew exactly what he was talking about and burst out laughing and tingling with joy as my awareness turned back into itself and I could literally see & experience the vast emptiness within. D.
I remember that book very well. (The Mind's I.) That's how I found out about Headlessness. I saw the book with its beckoning eye on the cover, opened the chapter entitled On Having No Head, and was struck forever, right in the bookstore. I looked up, and couldn't see my head and said/thought "wow!, is this it?"
Immediately I went to the comments, and thought they didn't have much to do with the content in Harding's text. I don't remember either what it said exactly, but I remember thinking something like "These people are not talking about the same thing I just read about".
Although I have always felt that the comments did a disservice to the selection of
On Having No Head
, at the same time I am very grateful to the
Mind's I
for having existed. Elsa.