Reflection 537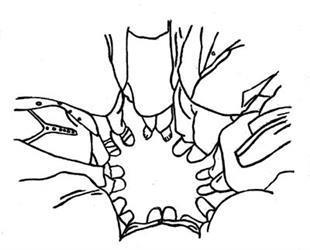 Welcome!


It's Always Been Right Here And Now

When I was officially "seeking", I must have scoured over a thousand books looking for the "answer" - every great mystic and saint from every religion... Zen Buddhists, Sufis, Christian Mystics, Taoists, Hindus, and lots of folks who fell outside of any definable group, etc. - strangely, I didn't find any Jewish mystics to read... the Kabballah and Zohar seemed way too complex - like you need a secret decoder ring, a great and erudite teacher, and many lifetimes to approach an answer!
Well, after finding Douglas and doing the experiments - I sat there stunned and in utter amazement - you mean it's always been right HERE and NOW, and I've been driving myself crazy looking everywhere but right where I AM. It did, however, make me appreciate all the great mystics, saints and religions in retrospect - I was able to honestly appreciate that most of them got it right, and now I was in a position to See for myself. What a gift Seeing is, and how wonderfully accessible, straightforward, and sharable it is.
Well, I've been immersed, fascinated, awed, and amazed ever since - usually, when you find what you're looking for, the wonder disappears. Well, when it comes to Seeing and consciously living from Who You Really, Really Are - the Mystery is endless, full of surprises, delightful even when it's quite painful if that makes any sense.
Brian
.