Reflection 460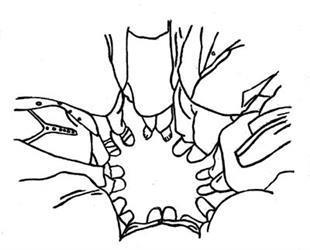 Welcome!


I live again

Long before he saw us we were able to identify the bare head of a young Bushman working energetically at something in the grass. When he heard us, he shot upright like an arrow out of the grass and grabbed his spear, but already Dabe was calling out loudly the ancient Bushman greeting: "Good day. I saw you from afar and I am dying of hunger".
The young man stuck his spear in the sand and with his right hand raised, palm open and fingers up, walked shyly towards us, saying in a tone I had never heard before: "Good day! I have been dead but now that you have come, I live again".
Laurens van der Post, "The Lost World of the Kalahari"