The Big Hierarchy
Available as downloadable PDFs from our online shop
English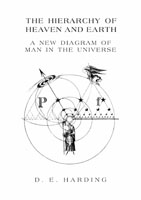 Add to cart
Details
The original huge book by Douglas Harding (686 pages) -
Read reviews of the book here
.
This is a PDF -- NOT an eBook
.
When you buy this book, you will receive an email receipt with the title of the book underlined - click on this title/link, and you will automatically download your copy.
Français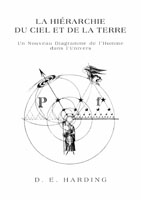 Add to cart
Details
L'énorme livre original de Douglas Harding (730 pages).
Il s'agit d'un pdf, pas d'un livre électronique.
Lorsque vous achèterez le livre, vous recevrez un reçu par email avec le titre du livre souligné - cliquez sur ce titre/lien et vous téléchargerez automatiquement votre exemplaire.
Si vous ne pouvez pas vous permettre de payer ce livre à ce prix, prenez contact avec nous pour envisager la question d'un rabais.
Español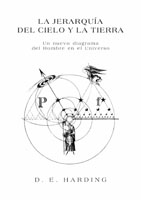 Add to cart
Details
El gran libro original de Douglas Harding (686 páginas) – Leer los comentarios del libro aquí.
Esto es un PDF – NO un libro electrónico.
Al comprar este libro, obtendrá un recibo por correo electrónico con el título del libro subrayado – haga clic en este título/enlace, y automáticamente se descargará su copia.